A few years ago, after
Hape Kerkeling
(which I didn´t really like before but sort of adore now) published his bestseller "Ich bin dann mal weg", I saw a tv program about two young girls walking
the way of St. James
. Since then I want to do that as well. Want to start walking near the Spanish border and walk all the way to the coast. Want to experience how it is to live with only the absolute minimum of belongings. I´m not religious at all and left the institutional church some years ago but I´m definitely searching for something.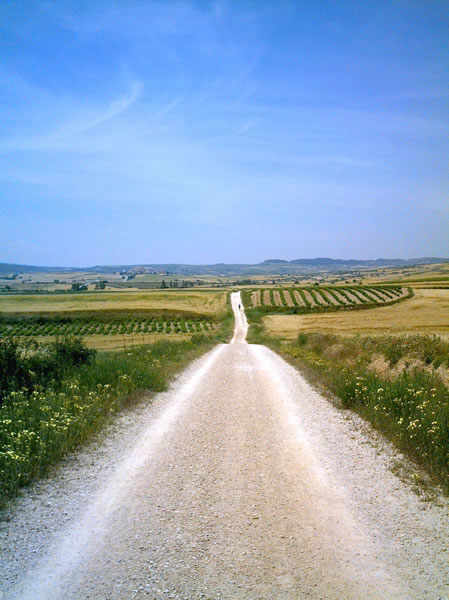 Will I have the strength? 800km is something else than going for long walks around the neighbourhood...Should I walk on my own or in company? Is there anyone on this planet with whom I could spend and share so much time, blood, sweat and tears? My husband supports the idea but is lacking any wish to walk that far nor does he have so much leave at work...
Will I ever get round to sort the project out logistically? Hostels or hotels? Is it safe? Should I stay away from the internet for the time? Is it a good start for such a decision to think about being online first thing??
Thousand questions to answer but I still know: I will do it...I have to...whenever that will be...