Since I saw the trailer for this film I knew I wanted to see it. It just looked so similar to my beloved "Love actually" and I really like those films that consist of episodes that in the end more or less all tie up together.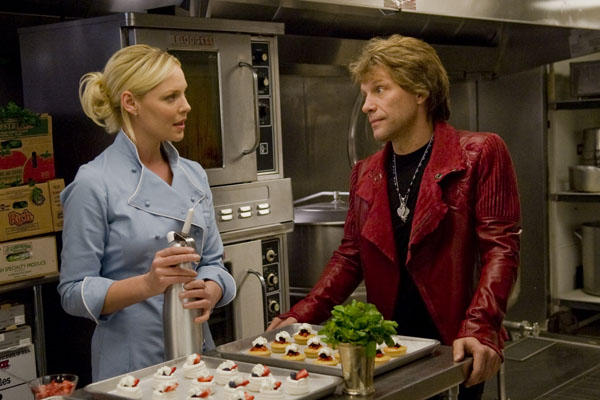 I also knew that it would be never anywhere near as good as "Love actually" as that is a) simply impossible and b) even more impossible to achieve with an American production.
I still went and had a nice afternoon, nothing more and nothing less. Some plotlines where incredibly superficial and charme-free like the one with Michelle Pfeiffer and Zac Effron as the old prudish secretary who changes her life with the support of the young, fun and attractive bike courier. Or the dying Robert DeNiro - the audience doesn´t get any informations extra to make it easier to sympathize with them. I found it weird to see Til Schweiger in a non-german film and found Ashton Kutcher utterly boring...Jon Bon Jovi still looks fairly good, Abigail Breslin (you remember? Little Miss Sunshine) has developed a...hmm...destinctive nose. What I liked was that Sarah Jessica Parker got that little Carrie moment when stepping out onto the streets of N.Y. in the final scene. And that it was not that predictable who would be Josh Duhamel´s (never saw him before by the way, and don´t think I will again) new year´s eve date.
A cast full of big names but no good story to make them sparkle. What a shame a lot got drowned in Hollywood sugarness instead of using a little sprinkle of irony and realism...
PS: For the old NKOTB lovers...Joey has a tiny role in it as well*scream
PPS: I´m in two minds about something important now: who shall I dislike more, Keira Knightley or Hilary Swank?