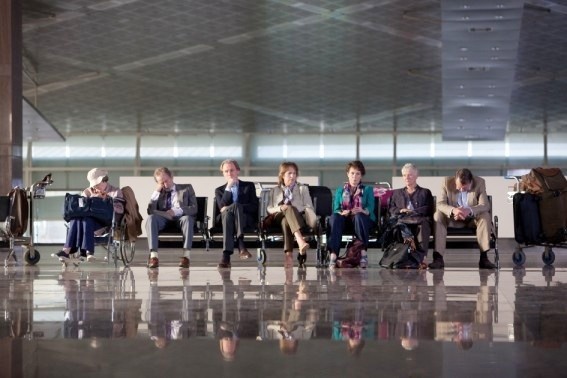 director
: John Madden
year
: 2012
with:
Judi Dench, Bill Nighy, Dev Patel, Maggie Smith, Tom Wilkinson, etc.
plot:
In order to escape their lonely/poor/boring lives in England several "elderly" people travel to India to stay in the "Best Exotic Marigold Hotel" which promises a much needed change of scenery. At arrival they find something completely different to what the shiny brochure promised...and each's life takes a very different turn.
I liked:
The league of absolutely fantastic actors (even though Bill Nighy played Bill Nighy again...but I don't mind that as I like Bill Nighy), the story being funny but also having a lot of depth and thoughtful moments, the chance to identify yourself with the characters (and not necessary in a good way), the beautiful colourful setting
I disliked:
Nothing! A film very much to my taste
.
verdict:
A typical English tragicomedy bringing together the very best of actors and a beautiful setting. Very much a feel-good movie (for me at least :-)).