Yesterday I met up for a coffee with a friend and we talked about synaesthesia and being sensitive when it comes to poeple, situations...and buildings. It´s hard to explain it but I seem to have very finely tuned antennas when I enter buildings. Some instantly give me a "good" feeling...inspire me, cheer me up or make me feel at home. Others seem to make me sad, uncomfortable or nervous...it´s a thing I have experienced since I can remember but it´s very hard to put into words. Maybe you can relate to this, maybe not...
But one thing is special and really really strange: I am afraid of Antoni Gaudi´s Sagrada Familia in Barcelona!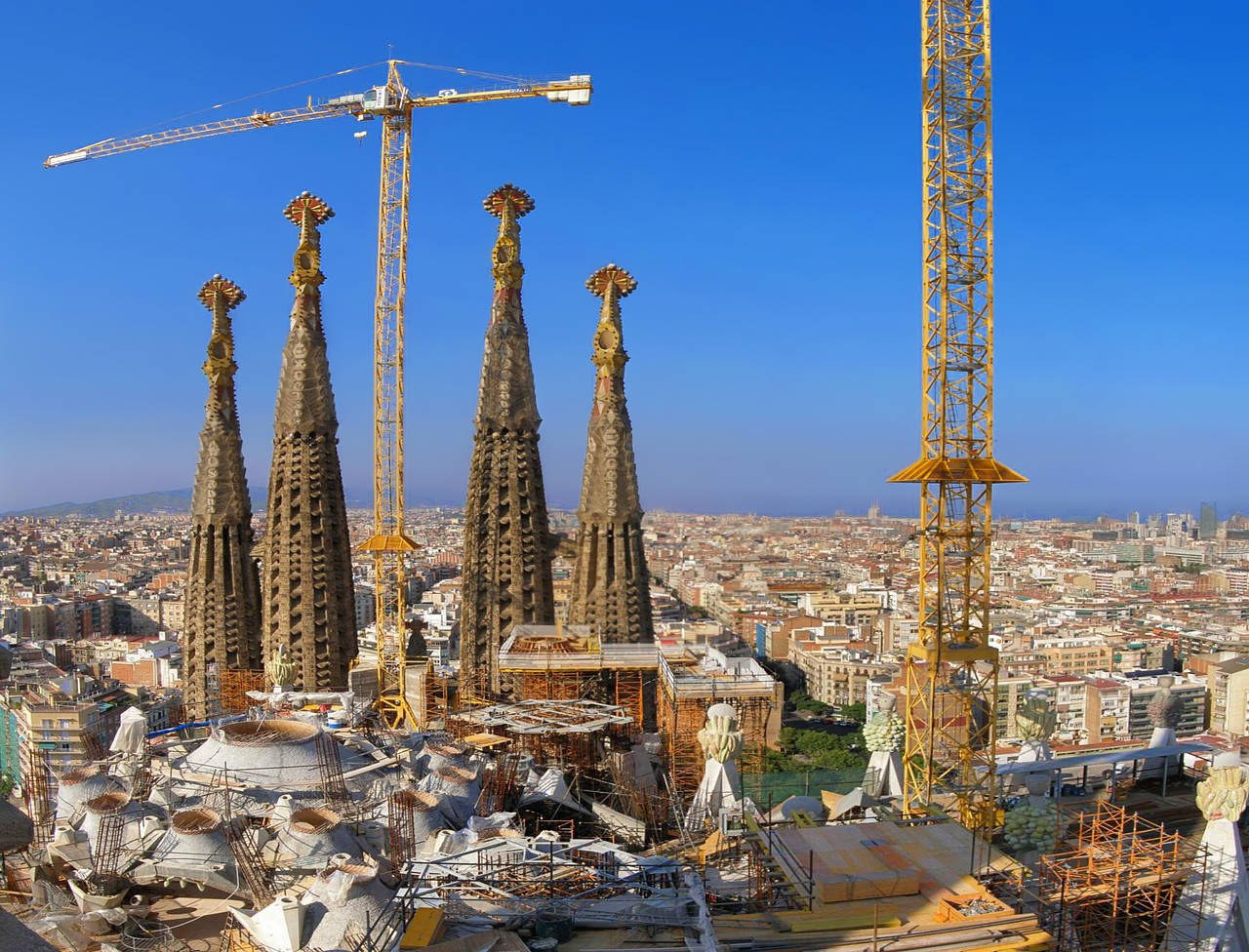 The massive church that is still unfinished and will be for more years to come. I don´t like it...I don´t like looking at it, if I see a photo I feel strange...
I have never been to Barcelona, have never seen anything particular about this church, never read up on it. But I see a picture and feel really uncomfortable and want to look away (looking for a picture to blog already was challenging and I now picked one that isn´t too horrible, close up´s are a no go).
I have no explanation for it at all. It is weird, I am aware that you think now that I should consider therapy but maybe I am not the only one out there?
Let me know if you have something similar - a completely irrational fear of a building or place you never even have been near! Have I been killed while building the church in a former life? Does some inner voice want to prevent me from visiting the place? Is something in my brain simply linked wrong? Inexplicable...