...found this while browsing bloglovin.com and really fell in love with it. As it doesn't take a lot to make me obsessed about very insignificant things, I went to town yesterday and got some nice embroidery thread. Unfortunately it was impossible to find the right sort of curb chain bracelet anywhere!
I thought argos will have it as they usually seem to be good at cheap looking bling "jewellery" but nothing...will search more on ebay now. Wanna start making one of those fantastic bracelets!!!
(Oh how impatient I can be when really obsessed...;-))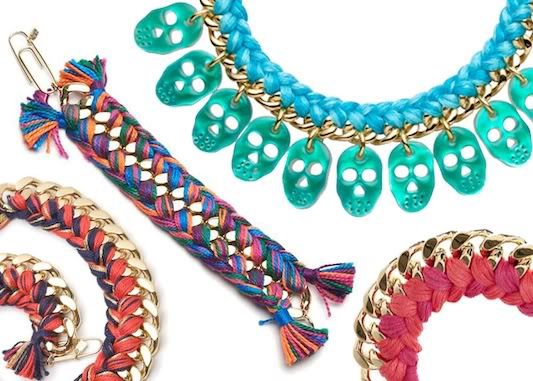 http://honestlywtf.com/diy/diy-woven-chain-bracelet
thank you a LOT, Erica!!!